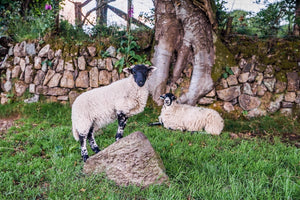 This little one was certainly posing for the camera when I went to photograph Belstone at sunset. I may not have been intending to find such a cheeky little character, but that's what makes photographing the moor so great! You never know what you're going to find. 

The mounts for all the prints are snow white in colour.
Your print will be with you within the next 5 days and you will be notified when it's on its way!