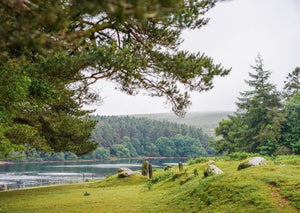 Venford reservoir is one of the most tranquil spots on Dartmoor. The calm water is surrounded by an inspiring forest. Emily is tree mad so Venford certainly scores high of her list of favourite spots.  

The mounts for all the prints are snow white in colour.
Your print will be with you within the next 5 days and you will be notified when it's on its way!